Blog Archives
The stats helper monkeys at WordPress.com mulled over how this blog did in 2010, and here's a high level summary of its overall blog health: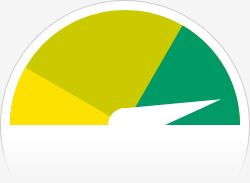 The Blog-Health-o-Meter™ reads Wow.
Crunchy numbers
A Boeing 747-400 passenger jet can hold 416 passengers. This blog was viewed about 6,500 times in 2010. That's about 16 full 747s.
In 2010, there were 36 new posts, growing the total archive of this blog to 200 posts. There were 22 pictures uploaded, taking up a total of 2mb. That's about 2 pictures per month.
The busiest day of the year was April 20th with 61 views. The most popular post that day was POEMS WITHOUT RHYME .
Where did they come from?
The top referring sites in 2010 were digg.com, healthfitnesstherapy.com, facebook.com, iphone5g.net, and en.wordpress.com.
Some visitors came searching, mostly for bitch slap, quantum apocalypse review, quantum apocalypse, necrosis movie, and quantum apocalypse movie review.
Attractions in 2010
These are the posts and pages that got the most views in 2010.
1
POEMS WITHOUT RHYME April 2010
1 comment
2
Bitch Slap – Movie Review January 2010
3
….Welcome To Where Imagination Ends and Insanity Begins…. November 2008
252 comments
4
Quantum Apocalypse – Movie Review January 2010
5
The Beacon – Movie Review February 2010
1 comment
Okay this is the second version of my last post.. Unfortunately I had pressed the wrong button while I was typing and I lost all the stuff I had written (Doesn't that just suck!!)
Okay this blog is well overdue, and although there are many posts on the web about this, I though I would add my two cents worth about the whole Facebok Vs MySpace Vs…
Lets start with the most common user interfaces:
MySpace: I discovered MS about a year or so ago, and at the time it seemed like a novelty, especially when I was receiving "add requests" from bands and rockstars, it sure can make a person feel like they are wanted on the Community. Dont get me wrong, I thought the idea of having every band requesting to add me was the best thing since sliced toast, but that novelty quickly wore off when I discovered how tedious using MySpace was.
MySpace is anything but "user-friendly" for anyone. Lets start with the Myspace's admin screen. It is so full of useless bullshit it's hard to comprehend. You have to scroll down to see if you have any new friend requests or messages. Then you have the "Comment Requests" from every new Rapper wanna-be who got some kind of deal from some fly-by-night record producer just because he has a rap song about life-in-da-hood-with-da-hoes. Seriously, who cares! I didn't like rap music when Bobby Brown was popular, I didn't like it when Vanilla-Ice sang "ice-Ice-baby", and I still DON'T like it! And although I am willing to support your latest one hit wonder, please try and refrain from plastering a poster on my wall that is larger than my computer monitor! (You know the ones… Some rapper plasters a poster on your wall so large that you have to adjust your IE window to 25% just to see it!)
And who can forget those bulletins you see. Okay, I admit, I am guilty of reading alot of them as they can be great for a laugh, especially from the likes of some air-head blonde bimbo with 60DD silicon boobs who just has to post on the bulletin board"Add me and my sexie friends", (she obviously has difficulty in spelling!), and who can possibly pass up the chance of getting "60,000 requests in your inbox in 48 hours"! Although I would be thrilled at the thought of having 60,000 people requesting to add me, I have enough trouble keeping up with the 20 or so requests I get a day from people I have no clue who they are, apart from the obvious fact that they are either rappers or goth wanna-be's! Seriously, I dont think my inbox can handle 60,000 requests. Does that mean that I am going to be bombarded with 60,000 Poster Comments from every rapper on the planet, and 60,000 Notifications for Apps that I have no interest in? As much fun as it would be to sort through 60,000 Emails, I will pass on that idea thank you very much!
Not that I intend to slam anyone on MS, as I do have a small (note: SMALL) net of friends I chat to once or twice a year!
And who can forget those "Technical Errors!" You know the ones I mean here. 98% of the time when you are replying to an email, putting a post on a group, or writing your latest piece of work which is, without a doubt, the greatest thing in literature history, you get this error message "Sorry! an unexpected error has occured. This error has been forwarded to MySpace's technical group" (Notice that grammer is NOT something the MySpace idiots are good at either!). Then you click back a page in the hope that somehow, your masterpiece has not been lost, but alas, the best thing you have ever written is gone… Doesn't that just frustrate you! So then you have to spend the next hour re-writing your masterpiece, only to discover that all those fantastical cliches are now not as funny as you first thought! 🙂
And who can pass up those Captchas! Have you noticed that if you happen to try and add someone, put a post on a group, start a group, or pretty much do anything, you have to type in the Captcha code. Now, although I admit it is good to verify you are the owner of your account, but for the love of … , surely once you have verified you own your own account you DONT NEED to re-verify everytime you add someone!! It is annoying enough having to go through the hassle of typing in their code, not once, but at least three times on the one person/post, as MS doesn't seem to recognize that their code and the code you have entered is the same!
Apart from the bulletin boards which can be a good way to waste time, MySpace is a definate waste of My Space.
Facebook: Fb is quickly becoming a juggernaut of the VR world. With fun apps and easier to use interface, it will not be long until Fb outshines MS. However… As easy to use as the new version is, Fb does still have alot of drawbacks. I came across Fb some time ago, when they were still running the old version, and of course, to view anyones profile, you had to wait at least an hour for their profile to load (That is, if they had every app available plastered all over their profile). But, then came "The New Facebook". Okay, I admit, this version is easier to use, and is not cluttered with the crap that you see on MS.
As much as I do hate to disappoint you all, I am not interested in being a ninja, werewolf, vampire, zombie, pirate or anything else that will otherwise clutter my profile with useless crap that I will look at once and never look at again. And for the record, I am stunned that you think my photos are worth over $1Million, and thrilled to see that some chic is worth $500Trillion, but seriously, can I use that cash in the real world? If I thought for a second that I could use that money to buy real things, I wouldn't be on here right now. I'd be sitting on a 46ft Bertram Yacht, sipping champagne and contemplating buying Hawaii! But that is not going to happen anytime soon, unless i can redeem those "Fb Dollars" for something tangible like gold or cash money..
Which brings me to my next point. Friend Me. It is wonderful to see that Jane wants to add me to her friend list, and since we haven't spoken a word to each other since Second grade, you would think she would drop me an email asking how I am and what I have been doing? But does she? Heck No! She just "Friends" me because I happen to be on her "Friends you may know" list, and she thinks it would be a cool idea to collect my profile (Hmmm.. Maybe she can trade up my profile for Pogs or some kind of Japanese Anime collectable) :-). Then there are the other ones. Kirk. Kirk decides that he would "Friend" me since we haven't seen each other since Junior High. Of course, we didn't talk much then either. The only talking he seemed to do was with his fist.. Thanks Kirk but I will pass on that request. And as jealous as I would be to see my old high school crush, Ms Sterling, living the high life, I will pass on that one too!
With the downside to Fb, there are some cool features on the new Fb. You can easily block unwanted apps from showing up on your notifications. Another downside to Fb is what they call "overuse". Okay, according to logic you can only email or add so many people a day. But, for a writer, the best way to connect to people is by getting the word out about their latest feature. But, Fb seems to see this as abuse, and tends to remove someone's profile without hesitation.
And what's with those groups? Seriously, there are more people interested in joining groups named "Ban the new Facebook", "One Million against the new Facebook" and "Join this group because I'm a bimbo", than what there are in artists. Groups like that have no real purpose other than to waste everyone's time. If some put just as much energy into groups for those of us who are in the Arts, then people like me would not see 1 book sale for a month (YES. ONE). I have seen some othe authors have their account removed, and some who have given up the whole Fb thing because of the real lack of interest in books. It is sad to see that people would rather spend their time joining a group for Bimbos and adding Apps than connecting with real authors. That is why alot of us are on here. To connect.
Okay, that is my rant on Fb. Not to offend the friends I do have on Fb as I do like to chat with you all, and I have been able to meet lot of wonderful people. But still, one does have to wonder if Fb is going the same way as MS.
Amazon.com: Amazon.com is, without a doubt, the most popular place to buy books. The new Amazon Connect program aims to increase the connection between author and readers by providing an Amazon hosted 'blog'. Unfortunately, no comments are allowed and no RSS feeds, and another drawback for Authors that I have experienced is that one cannot participate in the discussion forums unless they have made a purchase on Amazon.com. (This is the message I got when i tried to add to a discussion: ** You must have purchased items from Amazon to post). How helpful is that to an Author? How is an Author meant to participate in Group Discussions if they can't use the feature!
Another feature Amazon has for Authors is Kindle. This tool is supposedly great for authors who want to promote their book in Digital format. Yet, the BIG drawback to this lovely piece of brilliance is that in order to participate, you are required to have a US Bank Account and US SSN. A definate drawback for Authors who happen to live outside of North America! What about us Authors who happen to live elsewhere, like in the UK, Australia, Europe?
Hello Amazon!  There are other published authors OUTSIDE of the United States!
Blogspot: Definately an easy to use platform where you can post blogs and photos online and get your own custom domain if you want. I started to use Blogspot as a way to promote my novel, and although the features were easy to use, and adding Widgets was just as easy, I did find that Blogspot did lack one major functionality.. The ability to create more than one page. Granted, some will use Blogaspot once a week or less-so, but for authors, they need something a little more modern than "one page to show off their work". Honestly, who will sit there reading through one blog at time to get to a particular blog they want? Although the sidebar offers a "Menu" of posts, I found the convenience just not what I was wanting.
WordPress: Without a doubt, this comes close to what I would want a website to look like, without having to build my own with Publisher or Frontpage. The benefit I find with WP is that it allows you to create multiple pages, remove/add features and connect with other WP members. For authors starting out, I would recommend WP. It has more templates than Blogspot, and in general an easier to use interface. An added feature is that you can import your blogs from other blogsites.
Paypal:  Yet another interface that is meant to be "User-Friendly". Paypal is owned by the company E-Bay, and is a great way to buy and sell goods online without the hassle of setting up a CC-Biller option. However, there is a BIG drawback to using Paypal. As widespread as Paypal is, it is still not available for people in Brazil, China and Russia. Of course, if someone happens to live in one of these countries, they can still be a "paypal member", but they can only SEND money NOT receive. That is a major downer for anyone. The only equivelant I have seen in Russia so far is WebMoney. Still researching options on this ….
Okay, that's me done until I find something else to write about.
Happy Reading 🙂
Posted in Rants & Ramblings of.....
Tags: Amazon.com, Authors, blogging, Blogspot, Captcha, Facebook, Kindle, MySpace, Publishing, social networking, Social Networks, Twitter, Wordpress, Writers